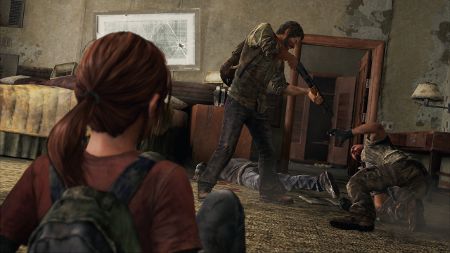 Die Grafiken zu "The Last of Us" werden immer sehr dosiert veröffentlicht. Leider, kann man fast sagen.
Im Spiel folgt ihr der Geschichte von Ellie und Joel, die in einem postapokalyptischen Pittsburgh in einem Action-Adventure um ihr Überleben kämpfen. Dabei müsst ihr nicht nur ballernd und mordend durch die Gegend rennen, ein weiterer Aspekt an Loot zu kommen und es weiterzuschaffen ist das Plündern.
Ihr spielt dabei immer Joel, Ellie übernimmt die KI. Man wird auch auf seine Gesundheit achten müssen: Ungleich wie bei "Uncharted" gibt es im Spiel diverse Medi-Packs, die ihr benutzen müsst, um nicht zu sterben.
Das Spiel basiert auf der Havok-Engine, zumindest was die Ingame-Physik betrifft. Ihr könnt nun selbst einen Test machen, ob ihr das seht, denn es gibt auch hier neue Grafiken:
9 screens, "The Last of Us", via allgamesbeta.com.
Auch hier dauert es mit dem Release noch eine Weile: Erst Ende 2012/Anfang 2013 wird man mit dem fertigen Spiel rechnen können.
---
.: Social Bookmarks :.
(hover over the icons to expand the menu)