Fast hätte ich vergessen dieses überragende 3D-Street-Art-Piece von Pac-Man zu posten: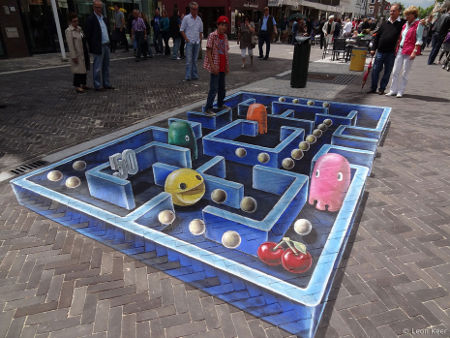 Der Künstler heißt Leon Keer. Hier findet ihr sein Flickr-Album. Da sind noch viele weitere abgefahrene Kreide-Kunstwerke zu finden, allerdings weniger mit Videospiel-Thematik.

In dem Paket "Resident Evil Chronicles HD" sind gleich zwei Spiele enthalten: Der Rails-Shooter "Darkside Chronicles", 2009 für die Wii erhältlich, und "Umbrella Chronicles", selbes Genre, 2007, auch ein Wii-Game.
Wie die High-Definition-Umsetzung aussehen wird (das Spiel erscheint exklusiv für die PS3) kann man sich hier ansehen:
24 screens, "Resident Evil Chronicles HD", via gamekyo.com.
Das Game wird Move-kompatibel sein und unterstützt dann bis zu zwei Spieler gleichzeitig.
Der Release findet in Europa morgen statt, ausschließlich über PSN.

"Warframe" ist ein 3rd-Person-Shooter, der diesen Winter zu haben sein soll und wo das Hauptaugenmerk auf Koop-Play liegt. Das Beste daran: Er soll komplett kostenlos sein.
Wer Bock auf eine spielbare Beta hat, der kann sich dort kostenlos registrieren, um ab Herbst einsteigen zu können.
Ihr spielt als Alien-Rasse, die Tenno, die um ein Haar von einer anderen, den Grineer, ausgemerzt wurde. Als ihr eine antike Exoskelett-Technologie einer verlorenen Zivilisation findet, stehen die Chancen ganz gut, dass ihr euch endlich rächen könnt.
Das Game wird für den PC ausschließlich als Download erhältlich sein.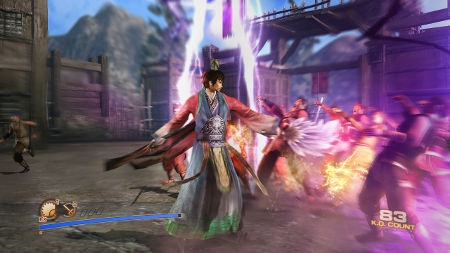 "Dynasty Warriors 7 Empires" ist die neueste Erweiterung zum Action-Beat'em-Up aus dem Jahr 2011. Wie bei den "Empires"-Ausgaben üblich, so wird auch hier mehr der Fokus auf einem politisch-taktischen Kampfsystem liegen.
Anfang des Monats hatten wir die Vorschau hier, heute könnt ihr eine neue Runde Screenies bestaunen:
19 screens, "Dynasty Warriors 7 Empires", via andriasang.com.
Das Spiel erscheint schon am 20. September in Japan, kommt aber erst im Februar 2013 nach Amerika. Europa bekommt den Titel auch, hier gibt es allerdings bisher kein konkretes Datum.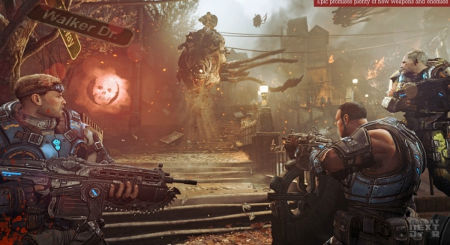 Auf der diesjährigen E3 wurde auch "Gears of War: Judgment" angekündigt. Das insgesamt vierte Spiel der Reihe legt den Hauptfokus auf Baird als Spielfigur. Der wird desöfteren begleitet von Augustus "Cole Train" Cole und drei weiteren, die allesamt brandneu sind.
Aktuelle Grafiken zum Game sind dort zu finden:
11 screens, "Gears of War: Judgment", via gamekyo.com.
Ein neuer Modus kommt auch: Der nennt sich "OverRun". Das soll eine Mischung sein aus "Horde"- und "Beast"-Run.
Wann das Spiel in den Handel kommt ist unklar, die richtige Berichterstattung mit weiteren Informationen findet auch erst nächsten Monat im Juli statt. Da kommt also sicher bald noch mehr.