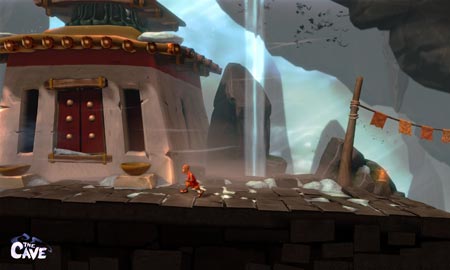 Ebenfalls von Sega stammt "The Cave", wenngleich man hier mit Double Fine zusammenarbeitet. Das Spiel gehört zum Genre der Adventures und leiht sich diverse Elemente aus dem 1987er-Spiel "Maniac Mansion".
Sieben Charakter-Klassen kommen dann, wobei man eine Gruppe aus drei zusammenstellen muss. Die Geschichte führt den Spieler durch ein Labyrinth mit vielen Tunneln. Objekte wird man außerdem sammeln können, ähnlich wie man das bereits bei "Metroid" oder "Castlevania" gemacht hat.
Neues Bildmaterial dazu findet sich dort:
12 screens, "The Cave", via gematsu.com.
Diverse Genre-Größen sind hier an Bord, wie z.B. Ron Gilbert von LucasArts, Tim Schafer und Dave Grossman, die bereits bei "Day of the Tentacle" oder den ersten "Monkey Island"-Adventures mitgeholfen haben. "The Cave" hat also durchaus Potenzial.
Veröffentlicht wird das Game im Frühjahr 2013.

---
.: Social Bookmarks :.