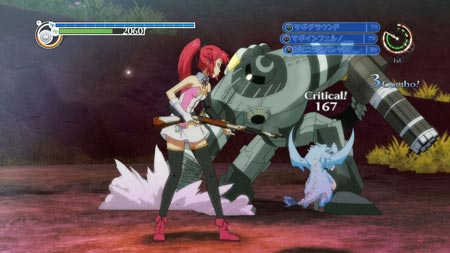 Insgeheim steht "Toki to Towa" mit auf meiner PS3-Wunschliste. Obwohl mir Spiele, die mit einer Heirat beginnen irgendwie suspekt sind. Aber schließlich kommt ein mieser Assassine und stört die Party…
Das einzige HD-Animations-Rollenspiel der Welt (eigene Aussage) beglückt uns mit atemberaubenden 3D-Hintergründen und handgezeichneten 2D-Charakteren bzw. -Feinden. Das Kampfsystem orientiert sich hingegen an rasanter Action. Und zudem spielt die Zeit selbst eine große Rolle, wenngleich noch nicht ganz klar ist, in welchem Zusammenhang. Es ist ein definitives Leitthema.
So, dann sei die dritte Runde Screenies hiermit eröffnet:
23 screens, "Toki to Towa", via gematsu.com.
In Nippon erscheint der Titel am 11. Oktober. Bestätigt wurde auch ein Release für die USA, irgendwann 2013. Nur ob wir in Europa das Teil zocken können werden steht in den Sternen. Wir drücken jedenfalls die Daumen.
---
.: Social Bookmarks :.
(hover over the icons to expand the menu)