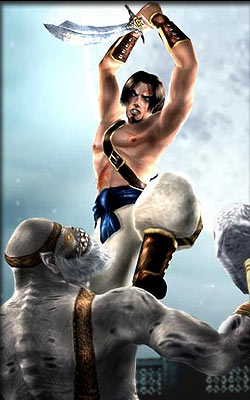 wie digg berichtet wird es demnächst einen kinofilm zum videospiel-blockbuster "prince of persia" geben. produzenten des films sollen jerry bruckheimer (the rock, armaggeddon, staatsfeind #1) und john august (tim burton, titan a.e.) sein.
erstaunlich, wie hollywood immer aus videospielen klauen muss, um kasse zu machen. wohl keine eigenen ideen mehr wie? was solls, hoffentlich wirds was "ordentliches" werden.
prince of persia war nämlich einer meiner treuen begleiter auf einem dos-rechner aus dem jahre 1989. lang, lang ists her…
---
.: Social Bookmarks :.