der kommende megahit für die xbox360 soll "gears of war" werden, ein art halo-killer. erscheinungsdatum ist der 17. november.
normalerweise zeichnet gabe zusammen mit tycho comix drüben bei penny arcade. er hat aber neulich etwas zeit gefunden, um den protagonisten dieses spiels in seiner eigenen art auf papier zu bringen. das ergebnis: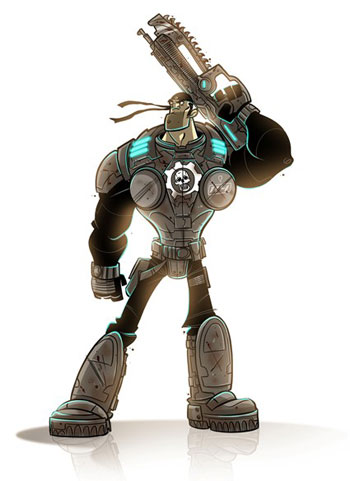 [via]
mehr zu "gears of war":

golem-de-preview
---
.: Social Bookmarks :.