es war wohl eines der extravagantesten, futuristischsten, grellsten erfahrungen für die ps2, die es je gegeben hat: das mecha-übergame zone of the enders: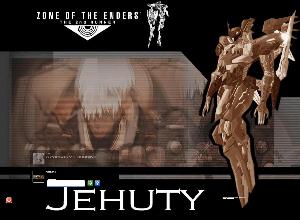 es gibt das gerücht, dass hideo kojima plant, den dritten teil für die ps3 zu entwickeln! das wäre mega, denn der zweite teil hatte einiges parat, was man so auf der konsole noch nie gesehen hatte, ausserdem ist der anime-flavor hier inklusive gewesen, was es noch mehr von der masse abhebt. [via]
---
.: Social Bookmarks :.