first4figures.com hat metroid-kotobuyaki im angebot: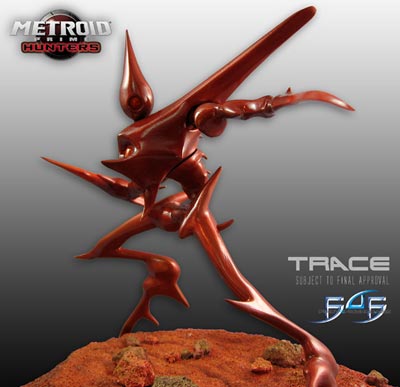 diese abstrakte figur heisst "trace":
"trace is a kriken. one of the most hated and feared races in the galaxy. every kriken, when he or she reaches a certain age, is exiled by its clan for a rite of passage. in this ritual, the youth is sent out to find a world suitable for invasion and consumption by the greedy and rapacious krikens. young krikens who return having successfully found a habitat for their people are regaled as heroes, and are assured a life of power, wealth, and prestige."
der preis liegt hier bei 70€, limitiert auf 1500 stück und erhältlich ab 2007. [via]
---
.: Social Bookmarks :.