Archiv für 15. Januar 2007

der wahrscheinlich kleinste "c64" der welt: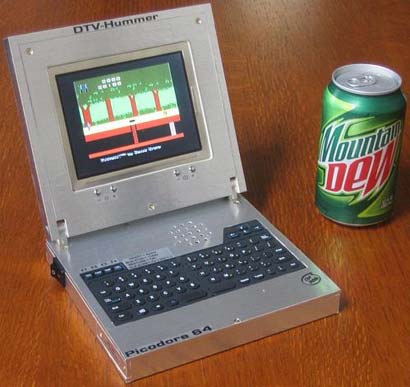 das display ist ein ehemaliger psone-lcd-screen, die tastatur stammt aus einem "jornada pda". die masse, bei geschlossenem zustand: 15.5cm x 16.5cm x 4cm. ich glaube nicht, dass es einen kompakteren c64 gibt, als alter c64-besitzer kann man echt neidisch werden.
die seite zum "dtv hummer"-projekt, sprich dem "c64 – pda-editon"-projekt, die viele weitere bilder des umbaus und erklärungen bereithält: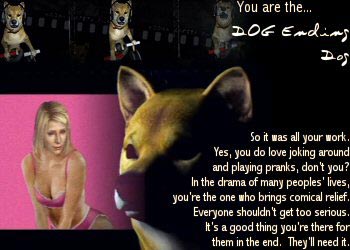 (oben: das "dog-ending" bei silent hill 2)
das cvg-magazine hat sich darüber den kopf zerbrochen, welches videospielende das kurioseste bzw. erwähnenswerteste ist und eine seite mit ihren "gewinnern" erstellt:
cvg: welches spielende ist das beste? [via]
die einzelnen games, die dort aufgelistet sind:
halo, sonic the hedgehog 2, grim fandango, tekken 2, legend of zelda: ocarina of time, silent hill 2, final fantasy 7, half-life.
die liste über die beschissensten spiele-endings darf natürlich auch nicht fehlen:
cvg: welches spieleende ist das behindertste?
hier kommen fable, perfect dark, medal of honor: allied assault, shenmue 2, metal gear solid 2, halo 2, knights of the old republic, super mario bros. vor.

"metal gear solid: portable ops" ist für april '07 exklusiv für die psp angekündigt:
das game spielt im jahr 1972 und fängt da an, wo mgs3 aufgehört hat. europäische zocker dürfen sich extra drauf freuen: es wird nicht nur einen weiteren "boss-level" geben, sondern es gibt 12 neue charaktere mit weiteren schlüsselattributen, sowie zwei neue karten für den mehrspieler-modus. [via] das gab/gibt es in der us- bzw. japan-version nicht.
schade, dass es im jahr 1972 spielt. ich war nicht so der fan von "mgs3" und seinen "kalter krieg"-ambitionen. ausserdem war das spiel mehr james-bond-look-alike als "mgs". das sollte so nicht mehr vorkommen, finde ich. naja, abwarten, whatever.