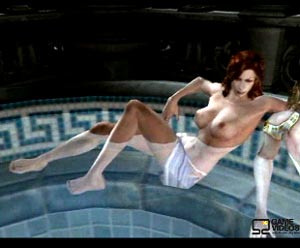 ich kann mich nicht daran erinnern, dass es bei "god of war" ein xxx-mini-game gab. egal, jedenfalls gibt es auch im zweiten teil eine fortsetzung dessen, checkt das video drüben bei gamevideos.com, in welchem griechenlands finest kratos gleich zwei antike schnecken auf einmal glücklich macht:
das xxx-mini-game in "god of war 2". [via]
soundtechnisch nicht unbedingt für büro-betrieb geeignet, sprich nsfw.
---
.: Social Bookmarks :.