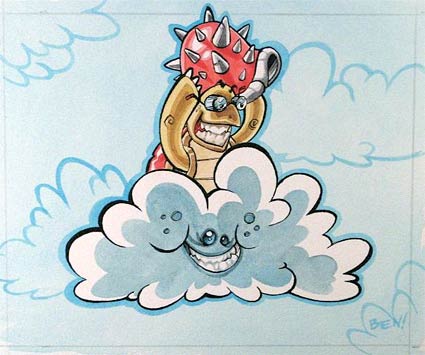 ein gewisser ben zeigt uns seine stücke zum thema nintendo-fanart:
ein appetizer für seine erste ausstellung, die er in kansas abhalten wird.
noch mehr fanart: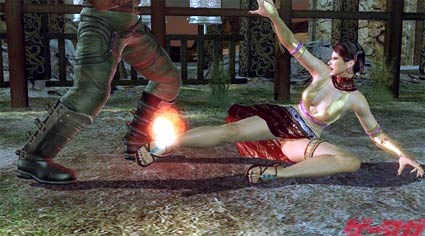 eigentlich ist "tekken" jahr ein jahr aus immer das selbe. ein paar innovationen oder coole ideen würden diesem game durchaus gut zu gesicht stehen. trotzdem gibt es loyale fans da draussen, die alles verfolgen und unterstützen, was aus diesem fighting-universum stammt. für solche vetreter sind die folgenden drei links, die euch mit dem artwork, sowie diversen in-game-szenerien vertraut machen:
einmal hier, nochmal und dort. [via]
drei neue fighter soll es in version 6 geben, versprochen wird das zahlenmässig grösste lineup aller zeiten. gerüchten zufolge wird es zusätzlich eine xbox360-version geben.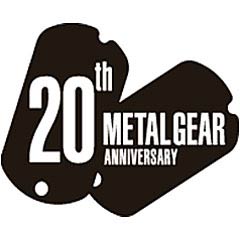 "metal gear solid" wird demnächst 20 jahre alt und das wird von konami natürlich ausgiebig gefeiert; zum jubiläum gibts die ultimative mgs-collection, die folgendes beinhaltet:
Metal Gear (PS2)
Metal Gear 2: Solid Snake (PS2)
Metal Gear Solid (PS1)
Metal Gear Solid: Sons of Liberty (PS2)
The Document of Metal Gear Solid 2 (PS2)
Metal Gear Solid 3: Snake Eater (PS2)
Metal Gear Solid Portable Ops (PSP)
Metal Gear Saga (DVD)
für 6900yen oder 42€ dürfen zuerst die japaner ab ende juli sich dieses bundle zulegen. wann der rest der welt folgen wird ist nicht ganz klar, aber die popularität von mgs auch ausserhalb der inseln wird wohl einen release in anderen ländern dieser welt nach sich ziehen. [via]

punch-out! ist ein nintendo-arcade-klassiker aus dem jahr 1984. [via] michael jackson ist… wer war das noch!?