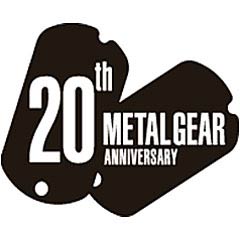 "metal gear solid" wird demnächst 20 jahre alt und das wird von konami natürlich ausgiebig gefeiert; zum jubiläum gibts die ultimative mgs-collection, die folgendes beinhaltet:
Metal Gear (PS2)
Metal Gear 2: Solid Snake (PS2)
Metal Gear Solid (PS1)
Metal Gear Solid: Sons of Liberty (PS2)
The Document of Metal Gear Solid 2 (PS2)
Metal Gear Solid 3: Snake Eater (PS2)
Metal Gear Solid Portable Ops (PSP)
Metal Gear Saga (DVD)
für 6900yen oder 42€ dürfen zuerst die japaner ab ende juli sich dieses bundle zulegen. wann der rest der welt folgen wird ist nicht ganz klar, aber die popularität von mgs auch ausserhalb der inseln wird wohl einen release in anderen ländern dieser welt nach sich ziehen. [via]
---
.: Social Bookmarks :.

1 Power-Up zu "20 jahre metal gear solid"