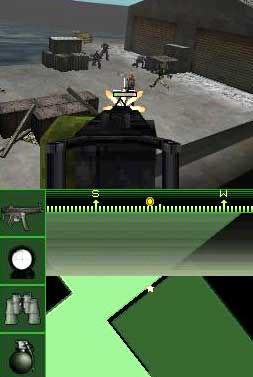 auch nicht gewusst, dass activision derzeit an einer ds-version zu "call of duty" arbeitet. checkt die 13 ersten screenshots bei kotaku:
call of duty, ds-version in der mache.
es scheint, die shooter halten langsam einzug auf nintendo ds. die frage ist, ob die plattform das auch passabel rüberbringt. wenn ja, wann kommt "quake 4" oder "doom 3" oder gar "half-life 2"!? pleeze let me know…
---
.: Social Bookmarks :.