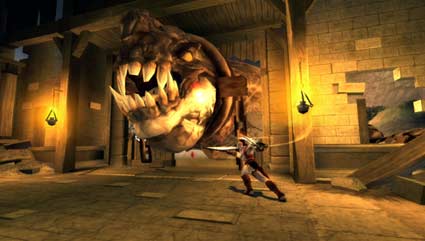 so wie sich die entwickler von "god of war" jedesmal reinhängen, besteht kein zweifel, dass "god of war – chains of olympus" auf der psp einschlagen wird. die ersten, die es bereits anspielen durften, bestätigen diese these. joystiq schenkt euch weitere 18 screens:
18 mal neues zu "chains of olympus".
nicht genug!? bitte: noch mehr shots und hier ein trailer. im november kommt es in den usa raus, europa wird noch angekündigt.
---
.: Social Bookmarks :.