move ya!
[via]
ein machinima-mashup, das die charaktere aus "world of warcraft" bekannte tanz-choreografien nachstellen lässt. getanzt wird zu:
1: Saturday Night Fever
2: MC Hammer- Cant Touch This
3: Chubby Checker- The Twist
4: Alizee- J'en Ai Marre
5: Napoleon Dynamite
6: Daler Mehndi- Tunak Tunak Tun
7: Chris Farley Chippendales sketch
8: Britney Spears- Toxic (dance routine)
9: Michigan J. Frog
10:Riverdance
11:Michael Jackson: Billie Jean
12: Peanut Butter Jelly Time

yeah, boy, eines DER games, für die ich lebe:
[via]
exklusive erste bilder zu "gran turismo 5 prologue".

capcom schickt megaman ins rennen für die pc-version zu "lost planet":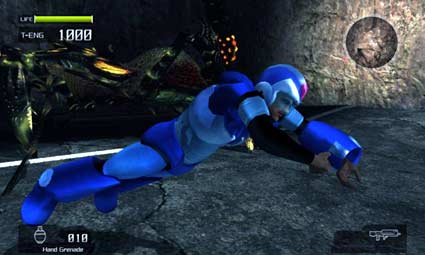 am 20. juli kann man ihn sich via update reinladen. zudem kommen noch frank west (in unterhosen!) aus "dead rising", sowie eine neue kameraeinstellung wie in "resident evil 4" dazu. aber es geht noch weiter: das map-pack #1 bringt euch zusätzliche level wie "radar field", "island 902", "trial point" und "hive complex". diese waren zuvor in mappack#1+#2 für die xbox360 enthalten. ausserdem gibt es einen patch für bessere internetverbindungen, wenn man multiplayer online zockt. [via]