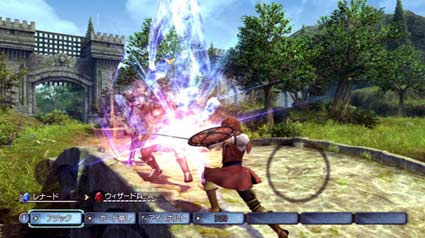 13 high-quality-screenies zum gameplay und den vids von "white knight story":
der release kommt ende dezember erstmal in japan und dann wenige wochen später auch in den usa und europa raus. gespielt wird das rollenspiel in der dritten person, die kämpfe sind ähnlich wie bei "shadows of the colossus", die spieldauer soll bei 50-60 stunden liegen. original-titel: "shirokishi monogatari".
---
.: Social Bookmarks :.