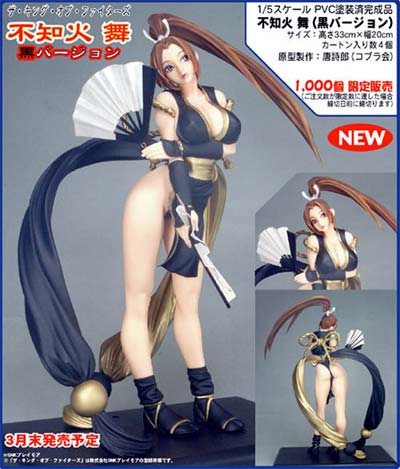 kotobukiya, also diese aufwendigen vinyl-figuren aus dem videogame- und anime-paralleloversum, sind wirklich teuer. diese skulptur von mai shiranui aus der welt von king of fighters zum beispiel kostet 135$/92€. [via] erhältlich ab märz, zu importieren bei: hobbystock.jp.
ich selbst habe daheim noch ein king of fighters XI für die ps2 rumfahren. es ist wohl das beste arcade-2d-fighter-spiel des planeten, gibts bei amazon für 24€.
---
.: Social Bookmarks :.