Archiv für 6. Dezember 2007

Der Schaffer des Kult-Spiels Harvest Moon, Yasuhiro Wada, denkt darüber nach, ein Spore-ähnliches Spiel zu entwickeln, in dem sich Dinge immer weiter und weiter entwickeln.
Eventually, I'd like to make something like Spore, where you create something, and from there, new stuff is going to be created again and again and again. In a micro world, like The Sims for example, you have the city expanding but you can't see it. But you want to be one of the people living in the city, and to be a part of this growing too.
Bedeutet das etwa ein nie endendes Harvest Moon? 😉

Soeben ist der erste Street Fighter IV Screenshot aufgetaucht. Obwohl die Figuren einen 3D-Look haben wird das Spiel im klassischen 2D-Modus ablaufen 🙂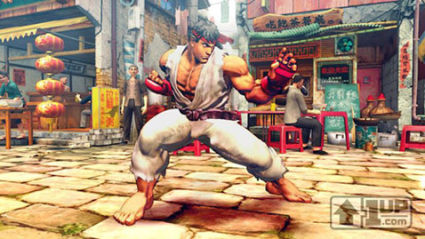 Auf Kotaku wird zwar gemunkelt, dass das Spiel aufgrund der Grafik nur für die NextGen-Konsolen (PS3, Xbox 360) und den PC erscheinen wird, aber vielleicht wird es ja doch eine Wii-Version geben.
[via]

Arrrrr! Am morgigen Freitag, den 7. Dezember 2007 startet die Open-Beta des MMOs Pirates of the Burning Sea.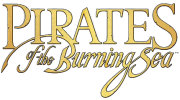 Das Spiel besteht im Groben aus zwei Spielbereichen. Im Realm vs. Realm (RvR) Modus, in welchem taktische Schiffsschlachten zu Wasser und hinterhältige Schwertkämpfe zu Land geführt werden.
Der sogenannte Economy-Modus liegt komplett in der Hand der Spieler. Die zur Herstellung von Gegenständen benötigten Rohstoffe müssen von Grund auf von Spielern in der gesamten Karibik abgebaut/geerntet/gesammelt werden verkauft (z.B. im Auktionshaus) und weiterverarbeitet werden, bis das Produkt fertig ist. Ausserdem können die Spieler die Infrastruktur verändern indem sie Minen, Häfen, Schmieden und andere Gebäude bauen. Auf der Internetseite heisst es weiterhin:
This isn't crafting as you may know it from MMOs, where you click buttons to grind out a single worthless dagger. This is production, on a large scale. You're harvesting tons of sugar, shipping vast loads of lumber across the sea, and trading with European representatives to bring in luxury goods by the crate.
Ausserdem kann auch in einer Mine geschuftet werden, diese Arbeitszeit ist aber begrenzt. So kann ein Spieler, der nur eine Stunde pro Tag spielt genauso viel Gold abbauen, wie jemand der fünf Stunden am Tag spielt.
Das Spiel ist insgesamt eher auf Skill und Risikofreudigkeit als auf Jeden-Tag-8-Stunden-Orcs-kloppen ausgelegt (ihr wisst was ich meine ;-)). Eine gute Lv. 15-20 Gruppe kann z.B. problemlos einen 50er umhauen und mit der Beute abziehen *grins*. Als I-Tüpfelchen kann einem Verlierer sogar sein Schiff abgenommen werden, wenn der Sieger das gleiche (oder ein höheres) Level hat.
Mehr Informationen gibt's auf der Internetseite zu Pirates of the Burning Sea. Ich werde auf jeden Fall versuchen, einen Beta-Zugang zu ergattern, Arrr! 🙂