Archiv für 29. April 2008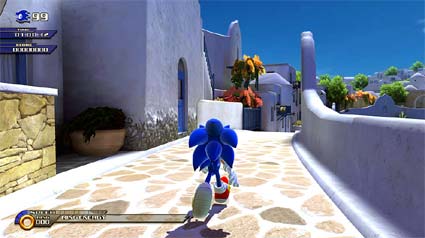 böse zungen fordern ja den tod von sonic, dem hyperspeed-igel. ich bin voll nicht dafür und will ihn gerettet wissen. kritiker oder potenzielle sonic-mörder straft man am besten mit frischem material:
13 screenies zu "sonic unleashed". [via]
der titel ist erst vor kurzem bestätigt worden, mit einer veröffentlichung kann man wohl ende des jahres rechnen. begegnet sonic besser nicht bei nacht: er kann sich nämlich hier zum ersten mal in einen werwolf verwandeln.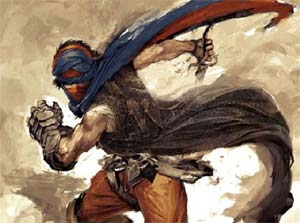 everybodys-favourite-prinz-von-persien kommt konkret mit einem neuen abenteuer irgendwann in den sommerferien. der arbeitstitel: schlicht prince of persia. entwickelt wird es von ubisoft montreal, die bereits verantwortlich für die sands of time-serie und assassin's creed waren. versprochen wird den fans ein gänzlich neues kapitel in der prinzen-story, inklusive neuem gameplay und einem "brandneuen art-style". [via] ferner bekommt der nds auch seinen ableger, mit neuen charakteren und einer neuen storyline.

das patent für nintendos old-school-nes-konsole ist bereits seit einiger zeit ausgelaufen, weshalb immer mehr drittanbieter mit nes-ähnlichen geräten auf den markt drängen. ein vertreter der tragbaren art ist dieser "fc mobile", den es bei ebay für 50$/32€ zu erstehen gibt:
fc mobile: günstiges nes-portable. [via]
wem das klobige äussere nichts ausmacht, der bekommt einen 2,4"-lcd, die möglichkeit das teil an den fernseher anzuschliessen und die garantie, dass die alten kassetten nun auch unterwegs funktionieren.