Archiv für 30. April 2008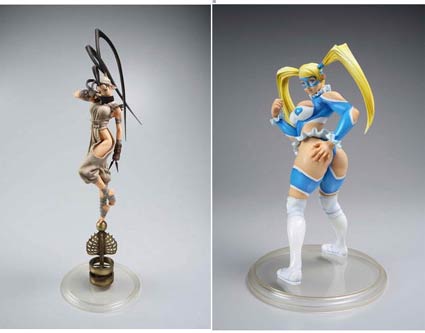 aus der reihe street fighter excellent model capcomaniax stammen diese beiden kotobukiya-figuren. links seht ihr ibuki, 33cm gross aus street fighter III und rechts rainbow mika, 22cm, aus street fighter alpha 3. die vorbestellung könnt ihr direkt bei nsc machen:
damit rechnen kann man dann ende juli. preis: jeweils 60,90$/40€, ohne versand.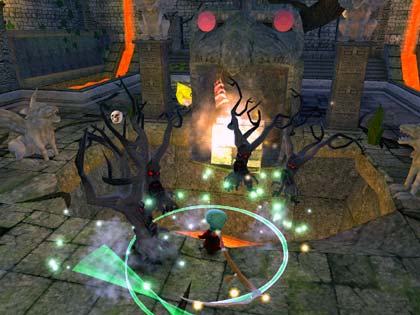 eigentlich war "death jr." ein spiel für die psp. nun gibt es visuelles für den wii-ableger:
das timburtonische abenteuer-spektakel findet darüberhinaus bald auch auf der leinwand seinen platz.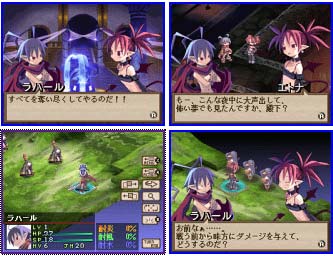 es war der fünfte märz, als das japanische gaming-magazin famitsu die frohe kunde einer portierung von disgaea für den nds unter die leser brachte. titel: "disgaea: prince of the demon world and the red moon". screenies oder ähnliches gab es allerdings nicht, weshalb wir das heute nachholen wollen:
via watch.impress.co.jp. [via]
zu sehen gibt es hier nicht nur massig screenshots zum gameplay, dem battle-system oder der menüführung, sondern auch charakter-artwork der helden. das game erscheint ende juni in nippon.