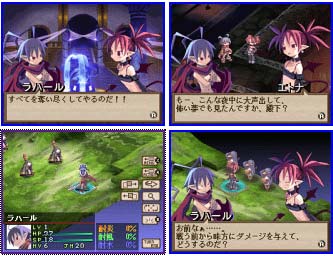 es war der fünfte märz, als das japanische gaming-magazin famitsu die frohe kunde einer portierung von disgaea für den nds unter die leser brachte. titel: "disgaea: prince of the demon world and the red moon". screenies oder ähnliches gab es allerdings nicht, weshalb wir das heute nachholen wollen:
via watch.impress.co.jp. [via]
zu sehen gibt es hier nicht nur massig screenshots zum gameplay, dem battle-system oder der menüführung, sondern auch charakter-artwork der helden. das game erscheint ende juni in nippon.
---
.: Social Bookmarks :.