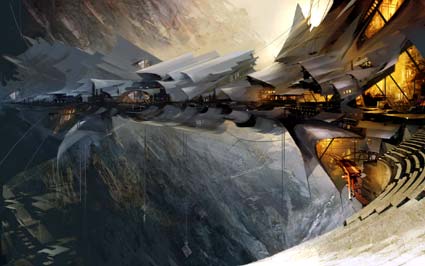 (oben: "skybridge")
daniel dociu ist der übelste checker wenn es um games-inspiriertes und -inspirierendes concept artwork geht:
http://tinfoilgames.com/gallery.php. [via]
der geburtige rumäne ist bereits seit 1992 als künstler unterwegs, damals für marken wie thq, microsoft oder wizards of the coast. heute lebt und arbeitet er in washington, wenn er mal keinen preis für seine arbeiten kriegt. sehr geil, unbedingt vorbeisurfen!
---
.: Social Bookmarks :.