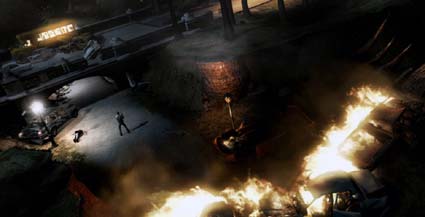 den vielversprechenden cineastischen trailer habt ihr nun gesehen, hier noch weitere screenies:
12 mal visuelles zu "alone in the dark".
protagonist edward camby muss in diesem survival-horror-adventure die unterwelt des new yorker central parks aufmischen. die offizielle site: http://centraldark.com/.

[via]
der fünfte teil der alone in the dark-serie kommt im juni für die ps2, wii, xbox360 und den pc, die ps3-version folgt im september und bekommt exklusiven episoden-content.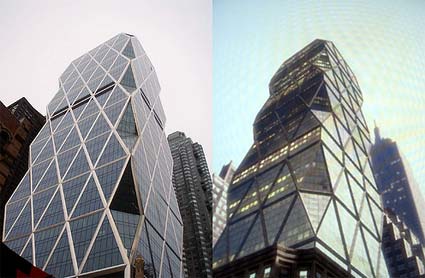 matthew johnston hat ein flickr-album erstellt, in welchem er echte sehenswürdigkeiten von new york den virtuellen klonen aus gta IV gegenüberstellt:
gta IV: sightseeing in liberty city. [via]
die detailtreue der rockstar-entwickler ist bemerkenswert, man muss manchmal mehr als einmal hinschauen.

wer einen atari oder einen c64 hatte, der kennt "missile command". steve mason nimmt dieses spielkonzept und bringt das game ins 21. jahrhundert, indem er eine berührungsempfindliche wand als spielfläche nimmt:
http://smason.com/blog/?p=109. [via]
in seinem blog findet man auch ein video der wand in aktion. das gibt eine menge retro-love, guter mann.