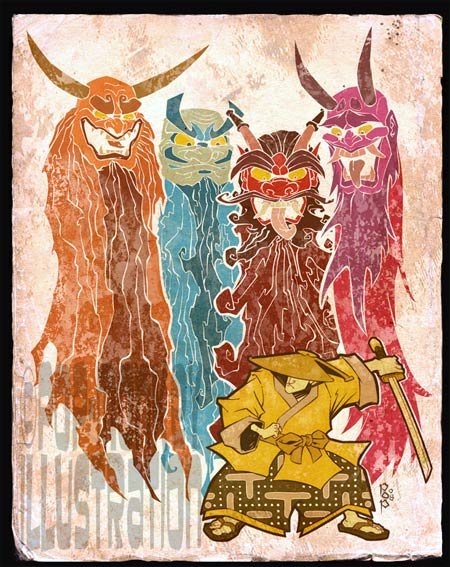 jared moraitis hat pacman in die japanische feudal-zeit zurückversetzt. in dieser welt ist pacman ein stolzer samurai, der sich gegend dämonische geister zur wehr setzen muss. ein gelungenes stück artwork, wie wir finden und ein seltenes noch dazu. [via] zum beitrag, mit infos zu diesem werk: http://pop-monkey.blogspot.com/2008/06/pac-samurai.html.

[via]
es gab mal zeiten, als ich die nackte kanone-filme tatsächlich witzig fand. legendär in jedem fall war das intro mit dem polizei-auto, das nun entsprechend "gta IV" in diesem kurzen machinima-streifen angepasst wurde.

yeah, arcade: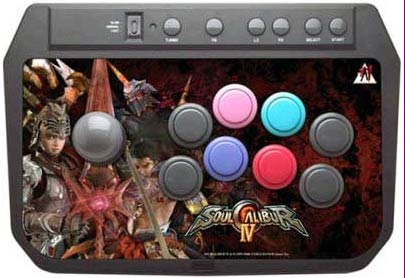 vom hersteller hori stammen diese limitierten arcade-sticks für die ps3 und xbox360 im soulcaliburIV-style. sie sind für ca. 50$ und 60$ erhältlich und können über einen bekannten online-buchhandel bestellt werden. [via]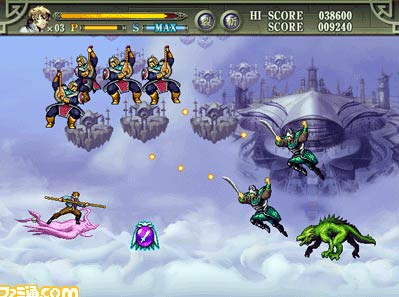 "great wise king" (daiseiou) wird ein spiel, das auf dem japanischen manga-klassiker "journey of the west" aufbaut. bei diesem 2d-scroll-shooter sind auch 2spieler-multiplayer-sessions möglich. für erste grafiken, surft hier vorbei:
erste screenshots zu "great wise king", via famitsu.
sieht doch schonmal sehr gut aus.
auch die namen der spielbaren figuren sind bekannt: monkey king, pigsy und sand. das spiel erscheint ab september vorerst in japan.