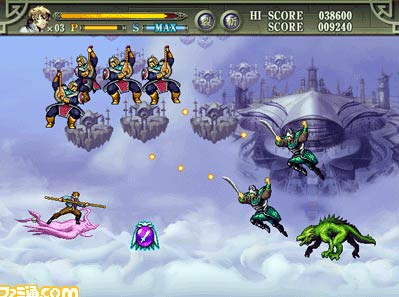 "great wise king" (daiseiou) wird ein spiel, das auf dem japanischen manga-klassiker "journey of the west" aufbaut. bei diesem 2d-scroll-shooter sind auch 2spieler-multiplayer-sessions möglich. für erste grafiken, surft hier vorbei:
erste screenshots zu "great wise king", via famitsu.
sieht doch schonmal sehr gut aus.
auch die namen der spielbaren figuren sind bekannt: monkey king, pigsy und sand. das spiel erscheint ab september vorerst in japan.
---
.: Social Bookmarks :.