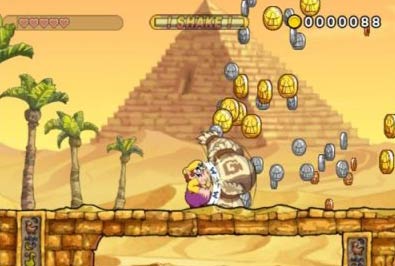 "wario land: the shake dimension" ist das erste wario-spiel seit 2001 und wird ab dem 24. juli in japan für die wii erhältlich sein. unsere französischen kollegen von jeux-france halten erstes visuelles material für uns und euch bereit:
vorschau: "wario land: the shake dimension".
sieht klassisch old-school wie die alten wario-spiele aus. für die anime-sequenzen wurde kein geringerer als das i.g. productions-team verpflichtet (ghost in the shell: stand alone complex). spezielle bewegungen eurer spielfiguren werden mit der wiimote durch schütteln aktiviert, deshalb der etwas merkwürdige titelname.
---
.: Social Bookmarks :.