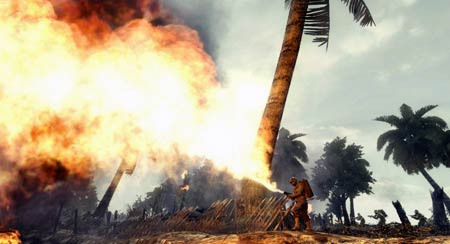 es gibt neue details zu "call of duty 5: world at war": man kann zum einen den usa im kampf gegen japan oder russland im kampf gegen nazi-deutschland helfen. für alle editionen ausser der wii-version wird es vierspieler-multiplayer geben, ein schwierigkeitsgrad, der sich euren fähigkeiten anpasst, sowie ein "cineastisches, chaotisches spielerlebnis". erste screenies findet ihr bei unseren kollegen von kotaku.com.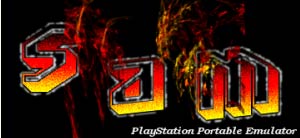 psp-fans, die auch auf ihrem pc nicht auf die psp-games verzichten möchten, können seit neuestem die aktuelle version 1.0.0.1 des emulators "sam" kostenlos herunterladen:
http://uploaded.to/?id=ib3vfw. [via]
natürlich funktionieren nicht alle spiele mit diesem emulator, aber ein blick lohnt sich! einfach ausprobieren! er soll unter jeder windows-version mit opengl lauffähig sein. schade, dass linuxer leer dabei ausgehen… das projekt im auge behalten: http://actarus.runhost.net/.

[via]
das video zeigt die simpsons-map für quake-III-arena! erst wird das haus inklusive der entsprechenden einrichtung gezeigt und dann wird jagd auf homer und mr. burns gemacht. probiert es einfach aus, die simpsons-map zum download: http://myspace.com/pandorasball1313.

entertainment weekly hat anlässlich ihrer 1000. ausgabe eine liste zusammengestellt, was deren meinung nach die besten klassiker der videospielwelt der letzten 25 jahre sind. die liste ist sicherlich streitbar, hier die games:
1. Tetris (PC)
2. The Legend of Zelda: Ocarina of Time (N64)
3. Doom (PC)
4. Super Mario World (SNES)
5. Guitar Hero (PS2)
6. Street Fighter II (SNES)
7. Super Mario Kart (SNES)
8. GoldenEye 007 (N64)
9. Grand Theft Auto IV (X360/PS3)
10. Metal Gear Solid (PS)
11. Halo: Combat Evolved (Xbox)
12. Super Mario Galaxy (Wii)
13. Final Fantasy VII (PS)
14. Resident Evil 4 (GCN)
15. Chrono Trigger (SNES)
16. Gran Turismo (PS)
17. SimCity (Mac/Amiga)
18. Half-Life (PC)
19. Sid Meier's Civilization II (PC)
20. Gears of War (X360)
21. StarCraft (PC)
22. Super Metroid (SNES)
23. Deus Ex (PC)
24. Tony Hawk's Pro Skater 2 (PS)
25. Shadow of the Colossus (PS2)
26. God of War (PS2)
27. Soul Calibur (DC)
28. BioShock (PC/X360)
29. Final Fantasy III (Famicom)
30. Star Wars: Knights of the Old Republic (XB)
31. Marvel vs. Capcom 2: New Age of Heroes (DC)
32. Castlevania: Symphony of the Night (PS)
33. Metroid Prime (GCN)
34. Tomb Raider (PC/PS)
35. Super Puzzle Fighter II Turbo (PS)
36. Star Wars: TIE Fighter (PC)
37. Tekken 3 (PS)
38. Call of Duty 4: Modern Warfare (PC/X360/PS3)
39. Contra (NES)
40. Okami (PS2)
41. Tecmo Super Bowl (NES)
42. Wing Commander II: Vengeance of the Kilrathi (PC)
43. Psychonauts (Xbox/PS2)
44. Silent Hill 2 (PS2)
45. Prince of Persia: The Sands of Time (Xbox/PS2/PC)
46. Perfect Dark (N64)
47. Elder Scrolls IV: Oblivion (X360/PC/PS3)
48. WipEout (PS)
49. World of Warcraft (PC)
50. Madden NFL 2005 (Xbox/PS2/PC)
[via]
was denkt ihr darüber? welches spiel vermisst ihr oder welche titel gehören hier überhaupt nicht rein? in fettschrift meine persönlichen classics, die meiner meinung nach masstäbe setzen konnten und die definitiv zu den besten games aller zeiten gehören. und wo ist diablo, dammit!?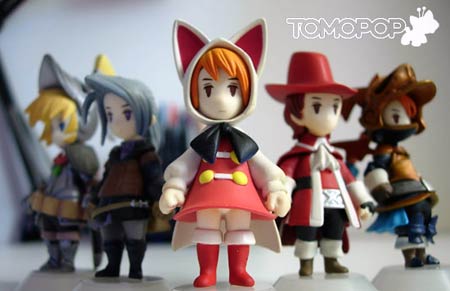 dass die figuren zu "final fantasy III" kommen werden wisst ihr jetzt seit ende 2006.
nun ist es an der zeit das paket etwas genauer zu untersuchen. checkt folgende website dafür:
31 screens zu den ff3-figuren. [via]
laut der review sind die details der hammer und auch der preis von 15$ ist ein echtes schnäppchen. kaufen!