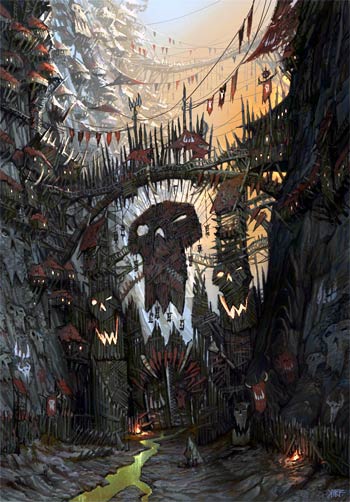 into the pixel hat dieses jahr einen wettbewerb veranstaltet, bei welchem die künstler dazu angehalten wurden, concept artwork zu kommenden videogames zu erstellen:
artwork, itp 2008, die gewinner. [via]
zu sehen sind werke aus "warhammer: age of reckoning", "half life 2: episode 3", "guild wars", "fl0w", "mortal kombat vs. dc universe", "fallout 3", "guitar hero" und "wipeout". lohnt sich!
---
.: Social Bookmarks :.