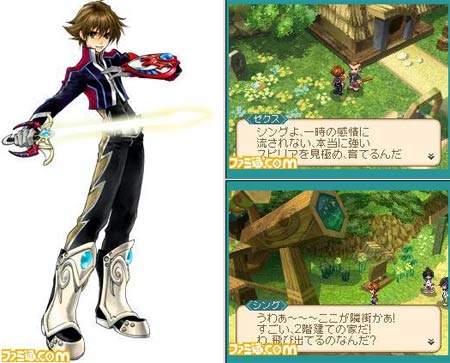 namco bandai ist gerade schwer mit der tales-serie beschäftigt, von der es auch einen ableger für den nds geben wird mit dem titel "tales of hearts". ein paar screens und die charaktere gibt es bei:
zu sehen sind ebenso schnappschüsse der gerenderten zwischensequenzen, die kein geringerer als i.g. production (ghost in the shell – stand alone complex) realisiert. das rollenspiel kommt diesen winter.
---
.: Social Bookmarks :.