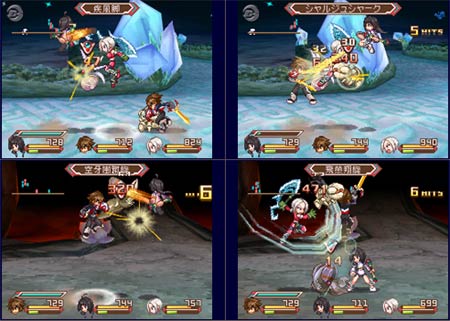 visuell macht "tales of hearts" alles richtig, glaubt mir. die erste vorschau hatten wir schon, ende juli. nun sind neue eindrücke aufgetaucht:
37 screens, "tales of hearts", via gpara.com.
richtig geil! die japaner bekommen es bereits im dezember, hoffentlich verkauft es sich und europa kommt da dran. sieht nach einem technischen meisterwerk aus, mit einem krass-innovativen kampfsystem, könnte auch dem letzten zocker dazu bringen, sich einen nds zu kaufen. stay tuned!
---
.: Social Bookmarks :.