Archiv für 8. September 2008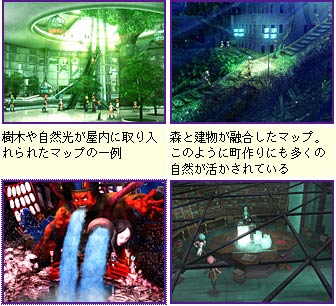 sega bringt die anime-serie "blazer drive" zum interaktiven leben für den nds! das sieht sehr wundervoll aus, überzeugts euch:
"blazer drive", 37 screens, artwork, charaktere, via watch.impress.co.jp.
handlung:
The story takes place in a futuristic style of Tokyo, Japan, where society has harnessed the power of the elements. A group of people developed the so called "Mystickers" that give various effects that can be used in daily life actions. Examples include using an electric Mysticker to power a vehicle or a fire Mysticker to heat a kettle.

The reader follows the exploits of Daichi who, in the first chapter of the manga, finds out he is a Blazer.
alles schön gerendert und gute ausnutzung der begrenzten nds-hardware. stay tuned für mehr infos und screens!


electronic arts hat den arsch offen. das mussten wir in der vergangenheit schon öfters feststellen: hier, hier und hier.
was sie sich aber beim aktuellen pc-blockbuster "spore" leisten wird gnadenlos in den bewertungen bei amazon öffentlich gemacht. in den usa sind lediglich zwei wertungen bei 5 sternen, die aber stammen aus dem jahr 2006. von 40 leuten gaben satte 33 dem spiel einen mickrigen punkt, was die gesamtwertung auf 1,5 von 5 sternen gedrückt hat. warum nur?
nun, es liegt an den einschränkungen, die euch beim installieren blühen: ihr dürft das game nur maximal dreimal installieren, bevor ihr euch an den ea-support wenden müsst. ein bewerter brachte es auf den punkt, der sagte, es sei keine KAUFversion, sondern eine teure MIETversion. die drm-eigenschaften fressen darüberhinaus zuviel ram und führen zu slowdowns.
auch in deutschland kam das nicht gut an, wie ihr euch bei den wertungen momentan durchlesen könnt. tja ea, selber schuld! idioten sinds.
will wright, dem erfinder der "sims" und von "spore", sind spielewertungen so oder so schnurzegal: in einem aktuellen interview meint er, hohe verkaufszahlen seien wichtiger als hohe spielwertungen. gut, wenn er das denkt, er ist das genie, wird dann schon stimmen…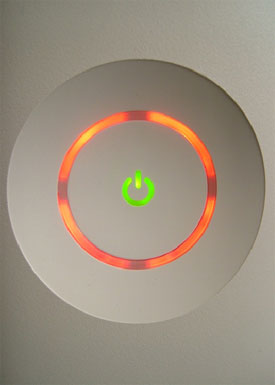 microsoft hat wirklich scheisse gebaut mit seiner 360. wie massiv das ist, könnt ihr euch ab nun selbst vor augen führen, denn dean takahashi hat jahre damit zugebracht das phänomen zu erforschen.
so kam man zu mehreren schlüssen und einer davon ist, dass lediglich 16(!) von 100 ibm-prozessoren funktionieren würden. kurz, bevor die 360 an den start ging, seien zusätzlich 68(!)% der produzierten konsolen für den lokus gewesen.
aber es kommt noch dicker:
In an Aug. 30, 2005 memo, the team reported overheating graphics chip, cracking heat sinks, cosmetic issues with the hard disk drive and the front of the box, under-performing graphics memory chips from Infineon (now Qimonda), a problem with the DVD drive, and other things.

The test machines were not properly debugged, due to an ill-advised cost-cutting initiative that shaved $2 million from $25 million paid to Cimtek, a test machine maker in Canada. The Microsoft team decided not to pay the consulting fee to Cimtek to build, manage and debug the test machines. Sources familiar with the matter said there were only about 500 test machines at the time of launch, a third of the 1,500 needed.

"There were so many problems, you didn't know what was wrong," said one source of the machines. "The [test engineers] didn't have enough time to get up and running."
oha. zum start gab es auch keine engpässe, das problem war ein anderes:
Microsoft had more than 500,000 defective consoles that sat in warehouses. They were either duds coming out of the factory or they were returned boxes, according to inside sources. The yield was climbing, but far too slowly. The company stood by its statement that returns were within "normal rates for consumer electronics products."
den kompletten text, den sich jeder konsolero mal durchlesen sollte, egal ob er jetzt eine 360 besitzt oder nicht, denn das wirft auch ein klares licht auf die geschäftsgebaren des redmond-konzerns:
http://venturebeat.com/2008/09/05/xbox-360-defects-an-inside-history-of-microsofts-video-game-console-woes/.
[update I, 16.09.08]
noch ein kleines update dazu: micro$oft hat einen tester namens robert delaware, der mithalf licht ins dunkel zum thema "roter 360-todesring" zu bringen, gefeuert. hier der artikel: via venturebeat.com. überrascht sind wir nicht…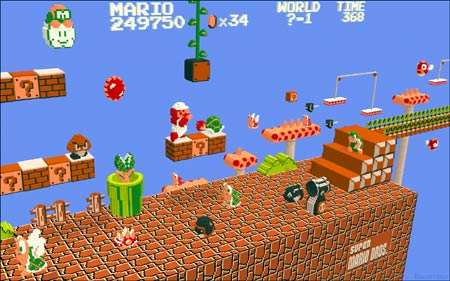 justin buonvino ist ein krasser retro-checker, der die zweidimensionalen spielwelten aus diversen nes-klassikern in drei dimensionen erstellt! das sieht wirklich mega-cool aus, wenn ihr euch mit dieser interpretation anfreunden könnt. besucht ihn doch mal:
http://nes–still-the-best.deviantart.com/.
er hats extrem mit der guten alten 8bit-zeit und ihr werdet noch mehr dazu finden, besonders im charakter-bereich (z.b. megaman).