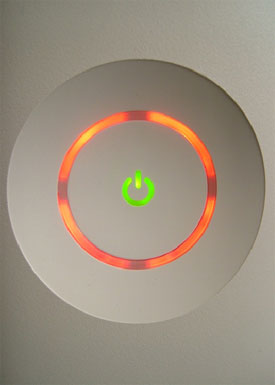 microsoft hat wirklich scheisse gebaut mit seiner 360. wie massiv das ist, könnt ihr euch ab nun selbst vor augen führen, denn dean takahashi hat jahre damit zugebracht das phänomen zu erforschen.
so kam man zu mehreren schlüssen und einer davon ist, dass lediglich 16(!) von 100 ibm-prozessoren funktionieren würden. kurz, bevor die 360 an den start ging, seien zusätzlich 68(!)% der produzierten konsolen für den lokus gewesen.
aber es kommt noch dicker:
In an Aug. 30, 2005 memo, the team reported overheating graphics chip, cracking heat sinks, cosmetic issues with the hard disk drive and the front of the box, under-performing graphics memory chips from Infineon (now Qimonda), a problem with the DVD drive, and other things.

The test machines were not properly debugged, due to an ill-advised cost-cutting initiative that shaved $2 million from $25 million paid to Cimtek, a test machine maker in Canada. The Microsoft team decided not to pay the consulting fee to Cimtek to build, manage and debug the test machines. Sources familiar with the matter said there were only about 500 test machines at the time of launch, a third of the 1,500 needed.

"There were so many problems, you didn't know what was wrong," said one source of the machines. "The [test engineers] didn't have enough time to get up and running."
oha. zum start gab es auch keine engpässe, das problem war ein anderes:
Microsoft had more than 500,000 defective consoles that sat in warehouses. They were either duds coming out of the factory or they were returned boxes, according to inside sources. The yield was climbing, but far too slowly. The company stood by its statement that returns were within "normal rates for consumer electronics products."
den kompletten text, den sich jeder konsolero mal durchlesen sollte, egal ob er jetzt eine 360 besitzt oder nicht, denn das wirft auch ein klares licht auf die geschäftsgebaren des redmond-konzerns:
http://venturebeat.com/2008/09/05/xbox-360-defects-an-inside-history-of-microsofts-video-game-console-woes/.
[update I, 16.09.08]
noch ein kleines update dazu: micro$oft hat einen tester namens robert delaware, der mithalf licht ins dunkel zum thema "roter 360-todesring" zu bringen, gefeuert. hier der artikel: via venturebeat.com. überrascht sind wir nicht…
---
.: Social Bookmarks :.