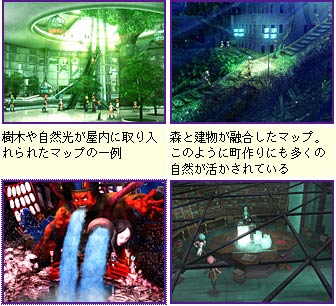 sega bringt die anime-serie "blazer drive" zum interaktiven leben für den nds! das sieht sehr wundervoll aus, überzeugts euch:
"blazer drive", 37 screens, artwork, charaktere, via watch.impress.co.jp.
handlung:
The story takes place in a futuristic style of Tokyo, Japan, where society has harnessed the power of the elements. A group of people developed the so called "Mystickers" that give various effects that can be used in daily life actions. Examples include using an electric Mysticker to power a vehicle or a fire Mysticker to heat a kettle.

The reader follows the exploits of Daichi who, in the first chapter of the manga, finds out he is a Blazer.
alles schön gerendert und gute ausnutzung der begrenzten nds-hardware. stay tuned für mehr infos und screens!
---
.: Social Bookmarks :.