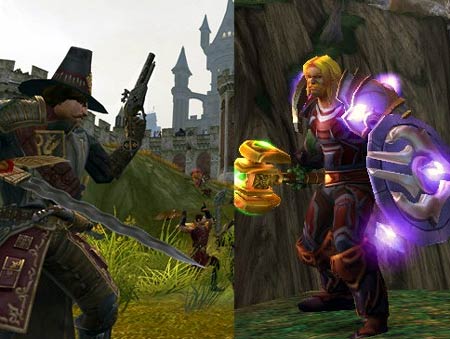 "warhammer online" und "world of warcraft" haben manches gemeinsam und bei manchem scheiden sich die geister. doch was genau ist jetzt der unterschied?
joystiq erklärt das anschaulich:
"warhammer online" vs. "world of warcraft".
jeder total-mmo-n00b sollte danach die peilung haben, ansonsten war das bemühen umsonst.
---
.: Social Bookmarks :.