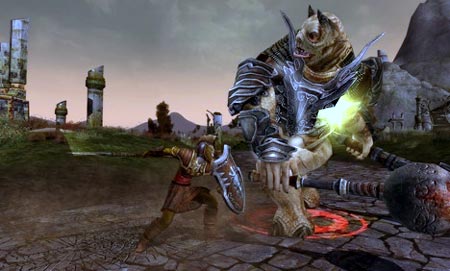 "der herr der ringe" ist auch als online-spiel erhältlich. die erweiterung "mines of moria" soll noch diesen herbst im laden stehen. zwei neue charakter-klassen, sowie weitere bilder dazu findet man hier:
8 screens, "mines of moria", via destructoid.
neben den klassen rune-keeper und warden gibt es auch ein neues "legendary item-system". es wird nicht das letzte expansion-pack bleiben: geplant sind in einjährigen abständen neue teile zu veröffentlichen. phew, das wird nicht billig.
---
.: Social Bookmarks :.