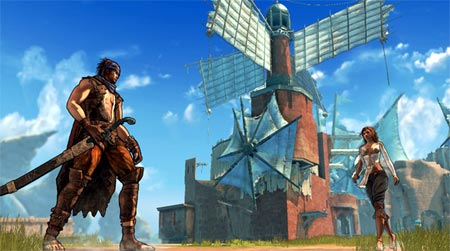 sieht richtig geil aus, hoffentlich spielt es sich auch so: ubisoft montreal bringt "prince of persia" noch am 4. dezember raus. das gameplay und der grafik-stil wurden komplett überarbeitet. und dass das auch sinn gemacht hat, davon kann sich jeder selber überzeugen:
11 screenshots, "prince of persia", via kotaku.
der link hält darüberhinaus ein krasses video bereit. nicht verpassen!
---
.: Social Bookmarks :.