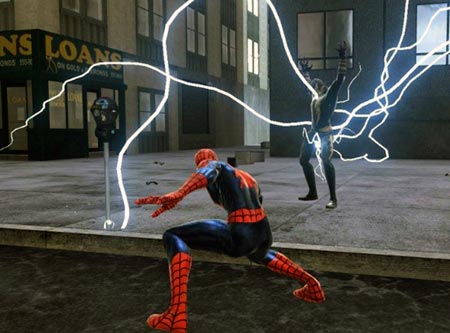 alle jahre wieder kommt ein spiderman-spiel. der aktuelle titel nennt sich "web of shadows", kommt am 21. oktober für so ziemlich jedes system und jetzt schreit "yo", wenn ihr massenhaft screenies wollt:
34 bilder, "spiderman – web of shadows", via analoghype.
das habt ihr toll gemacht! heute gibt es kuchen und morgen schönes wetter…
fans können sich über den dunklen venom freuen. das ganze spielt in new york und ihr müsst klone bekämpfen, zombies und eure spinnen-kräfte sinnvoll einsetzen. natürlich.
---
.: Social Bookmarks :.

1 Power-Up zu "screenshots: spiderman – web of shadows"