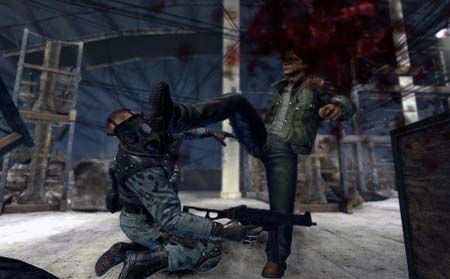 der direkte nachfolger zu angelina jolies "wanted" heisst "wanted: weapons of fate". hier gehts zu den screens:
24 mal "wanted: weapons of fate", via joystiq.
wer ein bisschen "gears of war" oder "bionic commando" wiedererkennt, das ist kein zufall, da der entwickler grin an beiden titeln beteiligt war.
wir wissen ja alle, wie es sich prinzipiell mit adaptionen verhält: sie floppen. grin hat also einiges vor; bleibt abzuwarten, ob das am ende eine gute idee war.
---
.: Social Bookmarks :.