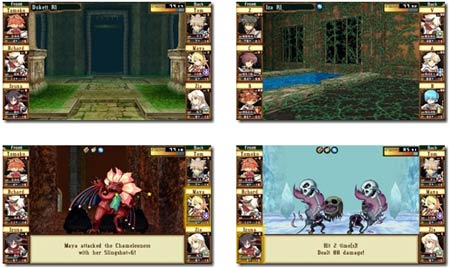 atlus arbeitet an einem game für die psp mit dem titel "class of heroes". die englische version kommt am 7. april, es gibt erste screens:
12 bilder, "class of heroes", via siliconera.
dieser link führt euch auch zu einem kurzen animierten teaser-video.
weitere informationen zu diesem rollenspiel haben wir im moment nicht.
---
.: Social Bookmarks :.