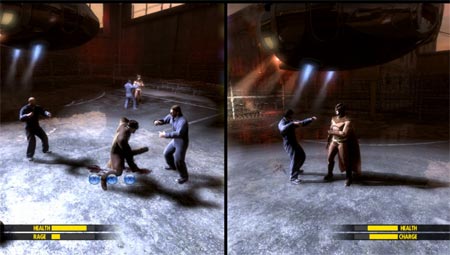 warner bros. schickt uns erste bilder zum action-titel "watchmen: the end is nigh". das ganze wird eine comicbuch-adaption, die gleichzeitig mit dem film rauskommen soll. screens gefällig? bitte:
15 mal "watchmen – the end is nigh", via destructoid.
das wird dann in den 70ern spielen, es gibt zwei protagonisten (rorschach und night owl) und einen mehrspieler-modus. release ist im märz.
---
.: Social Bookmarks :.