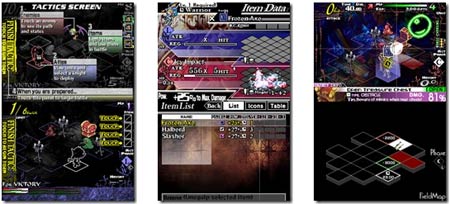 atlus eröffnet erneut den screenshot-reigen um sein im juni kommendes "knights in the nightmare":
10 für "knights in the nightmare", via siliconera.com.
neu ist die meldung, dass es auch ein spin-off für handy geben wird. die screens allerdings von dem link sind alle von der nds-version.

sieht gut aus, die kleine, als eins zu sechs vinyl-figur, aber sie guckt so streng. cammy aus "street fighter IV" ist die neueste aus der kollektion der capcom girls collection und kostet euch ab juli 82$/52€. bei interesse bitte hier lang: http://moeyo.com/.

vielleicht erinnert sich der eine oder die andere an das gameboy- und nes-spiel "a boy and his blob" aus dem jahr 1990, in dem ein kleiner junge und sein freund blobert, eine bewegliche gummiform, die erde und bloberts heimatplaneten blobolonia bereisen, um die artgenossen des blob von einem tyrannen zu befreien. nun, es stellt sich heraus, es gibt bald einen nachfolger für die wii und den nds, der sechs jahre nach diesem teil spielt. oben seht ihr die ersten beweglichen bilder dazu. ein zuckersüsses und kultverdächtiges 2d-spiel.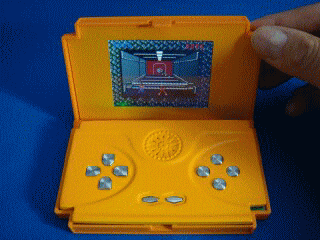 ein echt netter mod von einem typen namens goteking. dieser hat eine media-player-konsole in einen gelben visitenkarten-halter verstaut, der wie eine alte nes-kassette aussieht. viele viele bilder vom umbau findet man bei: http://goteking.web.infoseek.co.jp.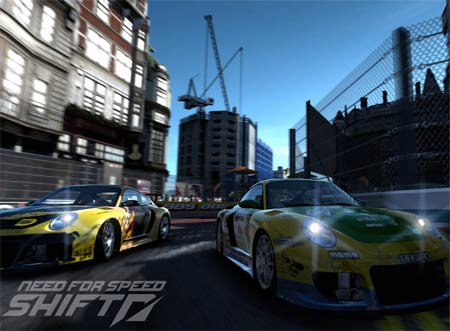 "need for speed – shift" geht in eine andere richtung als die arcade-renntitel zuvor und richtet sich explizit an hardcore-gamer, die mehr spass an einer renn-simulation haben. checkt die ersten in-game-screens:
8 mal "need for speed shift", via destructoid.com.
beschrieben wird es als rennspiel von rennspiel-zockern für rennspiel-zocker, mit weniger style als die alten folgen. electronic arts und slightly mad studios arbeiten bereits seit zwei jahren daran. die cockpit-fahrer-ansicht kommt zurück, inklusive schaltvorgängen und bewegungen des fahrer-kopfes. wenn es kracht, hört und sieht man das auch am und im fahrzeug. viele anpassungs-modi für das auto soll es auch geben. rechnen kann man wohl ab herbst mit dem game.