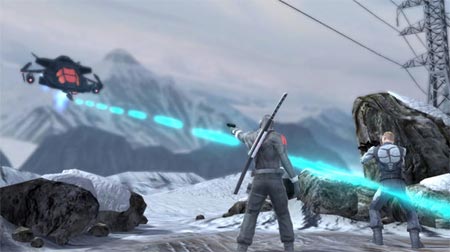 das ist schon witzig: "g.i. joe – the rise of the cobra" wird das videospiel zum film zur actionfigur. entwickelt wird die sause von ea und erscheint für so ziemlich jedes system. erste grafiken gibt es auch:
4 für "g.i. joe", via kotaku.com.
wir sind sehr sehr skeptisch. zum einen gab es noch nie ein gutes videospiel zu einem film. zweitens erscheint das teil für dermassen viele systeme, dass wir das ganze als cashcow betrachten, bei der wenig fokus auf die qualität gelegt werden wird. aber ea darf uns gerne eines besseren belehren.
---
.: Social Bookmarks :.