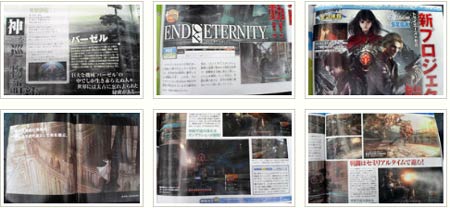 tri-ace und sega bescheren uns pünktlich zu weihnachten einen rpg-titel namens "end of eternity". viele erste scans findet ihr dort:
19 scans, "end of eternity", via kotaku.com.
in einer futuristischen riesenstadt namens bazel verfolgt ihr hier die geschichte eines 17-jährigen söldners namens zefa, einem 26-jährigen soldaten namens vashron und einem weiblichen testsubjekt no. 20. bereits zu zwei dritteln soll das game fertig sein. auch hier: stay tuned, da kommt was grosses.
---
.: Social Bookmarks :.