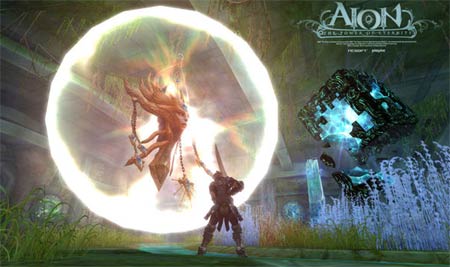 mit "aion – the tower of eternity" soll noch diesen herbst ein koreanisches mmorpg auf den europäischen markt kommen. das besondere hierbei wird das fliegen sein, sowohl zum kampf, als auch zum erkunden der städte. die screenies lohnen sich:
20 mal "aion – the tower of eternity", via kotaku.com.
entgegen dem trend gibt es dazu einen deutschsprachigen(!) eintrag in der wikipedia, den ihr euch bei weiterem interesse zu gemüte führen solltet: siehe.
wir sind jetzt schon scharf drauf, verweisen allerdings auf "granado espada", auch ein wunderschönes korea-mmorpg, das es trotz versprechen nicht zu uns geschafft hat.
---
.: Social Bookmarks :.

1 Power-Up zu "screenshots: aion – the tower of eternity"