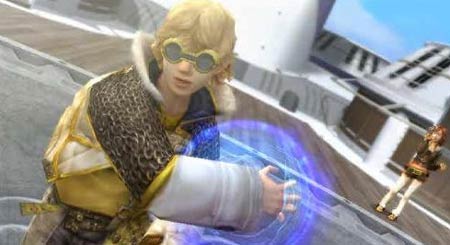 den ersten trailer hatten wir hier zwar, das war aber mitte 2007. deshalb heute frische screenies zum wii-titel und action-rollenspiel "final fantasy crystal chronicles – the crystal bearers":
10 screens, "ffcc – the crystal bearers", via flickr.com.
leider immer noch kein termin bisher.
das gameplay orientiert sich am gamecube-vorgänger, telekinese wird gross gefeaturet, vier rassen gibt es und magie soll irgendwie vergessen und durch schwerter ersetzt worden sein. wir sind gespannt.
---
.: Social Bookmarks :.