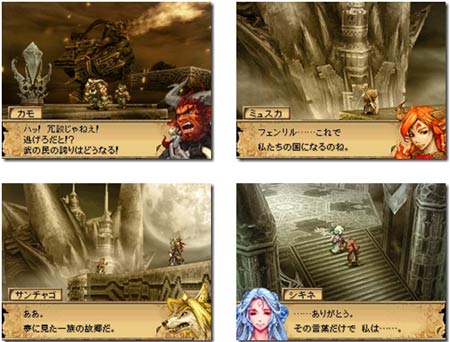 wir werden einfach nicht müde aktuelle screenies zum nds-kracher "blood of bahamut" zu posten. es reizt einen als rollenspieler ungemein und sieht auch noch verboten gut aus. hier, überzeugt euch selbst:
24 screens, "blood of bahamut", via siliconera.com.
zu sehen ist, wie vier spieler zusammen sich über eine riesige shiva hermachen. zudem wird kurz das hud vorgestellt.
im mai nimmt square enix eine handvoll tester unter die fittiche, die das game mal probespielen sollen. dabei handelt es sich dann nur um eine testversion, ein genauer termin existiert immer noch nicht.
---
.: Social Bookmarks :.