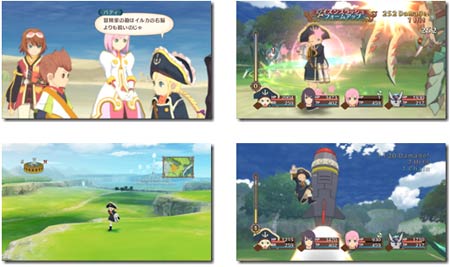 namco bandai wird die "tales of …"-reihe für allerlei systeme releasen, wenn auch in verschiedenen ausführungen. da gibt es "tales of vs.", ein prügler für die psp, "tales of graces", ein rollenspiel für die wii und schliesslich "tales of vesperia", der klassiker, für die ps3. checkt aktuelle grafiken dazu:
28 mal "tales of…", via siliconera.com.
im sommer kommt der psp-fighter, die 360-portierung "vesperia" erscheint im herbst und "graces" im winter. somit ist jede jahreszeit schliesslich vertreten.
---
.: Social Bookmarks :.