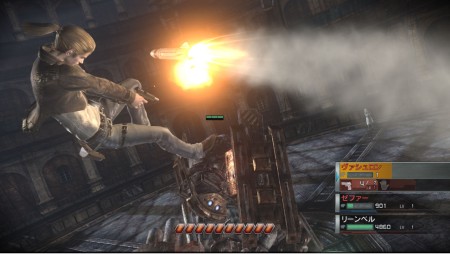 "end of eternity" sollte euch ein begriff sein, es gab bereits einen trailer und scans hier. heute kamen screens zum sega-rpg rein, sieht gut aus:
7 mal "end of eternity", via siliconera.com.
in den usa gab es schwierigkeiten wegen dem gleichnamigen titel eines buches, da heisst es zukünftig "resonance of fate", bleibt jedoch das selbe spiel.
65% sollen schon fertig sein, unter anderem arbeiten hier die macher von "vagrant story" mit und wenn wir glück haben ist die lokalisierung für anfang 2010 fertig; dauert also noch eine weile.
---
.: Social Bookmarks :.