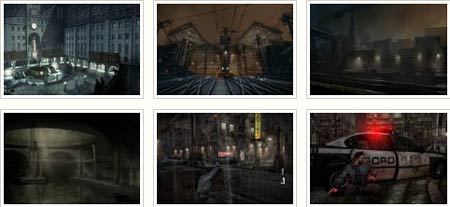 aus dem jahr 2002 stammt der 3rd-person-shooter "dead to rights", das die geschichte des polizisten jack slate erzählt, der in grant city aus einem labyrinth voller korruption und gewalt herausfinden muss. im vierten quartal gibts nun ein remake für die 360 und ps3, erste screens fanden wir bei:
12 mal "dead to rights – retribution", via kotaku.com.
satte vier jahre befand sich diese ausgabe in einem entwicklungs-stopp. namco übernimmt wohl die veröffentlichung für nordamerika. bisher gibt es keine aussagen, ob das game auch bei uns erscheint.
---
.: Social Bookmarks :.