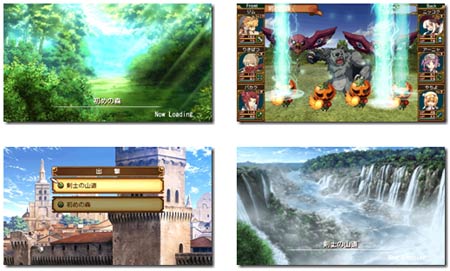 in "class of heroes 2" erwarten uns zehn rassen und 19 militärs, das sind fünf mehr als im ersten teil. so kommt z.b. ein puppenspieler, der feinde kontrollieren kann. niemand kann uns genau sagen, ob überhaupt der erste teil nach europa kommt, das game ist in japan seit sommer letzten jahres und in nordamerika ab dem 9. juni erhältlich. screens aber fanden wir:
23 mal "class of heroes 2", via siliconera.com.
der dungeon-crawler, der 80 stunden dauern soll, wird auf der eigenen website etwas genauer vorgestellt: http://atlus.com/classofheroes/home.html.
---
.: Social Bookmarks :.